An ideal partner for successful representation, business meetings or social events. Classic shape, single-breasted jacket with two buttons. It is such a smart piece in the wardrobe that you can wear it with pride even as an evening dress.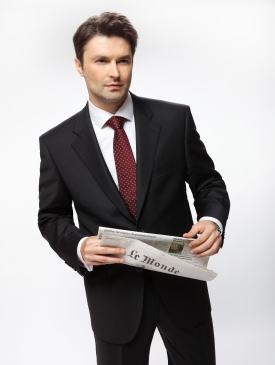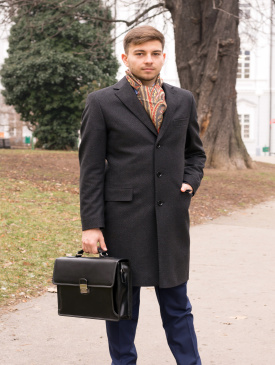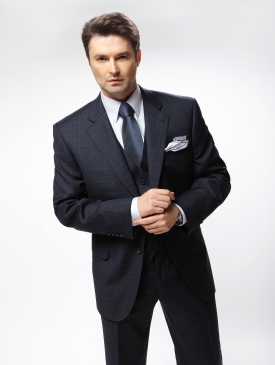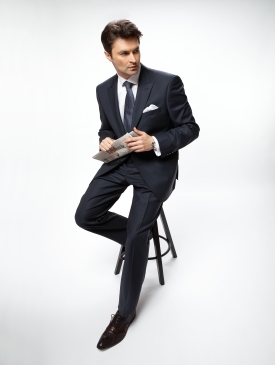 What is my suit made from?
From the highest quality fabric, we pay close attention to it: from pure shear wool, silk, linen and a mixture containing elastic lycra fibre. We buy our materials from the best master weavers in Italy, France, United Kingdom and Portugal.





We sew ready-to-wear clothes in the sizes of the European HAKA size range with a generous selection of standard, extended or shortened sizes for all body-types. We will provide you with a dark, light, plain or patterned suit. We watch the latest trends for you, so that our tailor-made cuts are sparkling, yet timeless, no half-a-year fads. We care about your comfort and well-being!
A men's ready-to-wear suit made by our skilled personnel in the Czech Republic will cost you from CZK 7 900.
Made to measure
The compromise between ready-to-wear and bespoke (tailor-made sewing). From our existing cuts you choose the one which grabs your heart.
Tailor into the house
Profi service for busy men. Do you want a perfect fit and an individual approach?
Guarantee of colour matching
We guarantee high quality materials and colour matching of individual suit parts.