A men's suit with less formal face in various patterns. It will accompany you at work or walk when you are not bound by dresscode. A single-breasted two-button jacket + single-breasted waistcoat and trousers in one colour - the variability that allows you to combine them with other pieces from your wardrobe.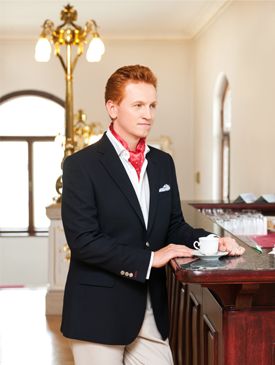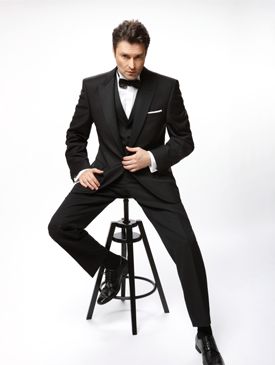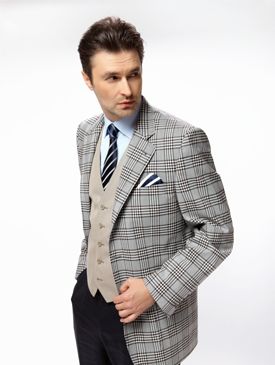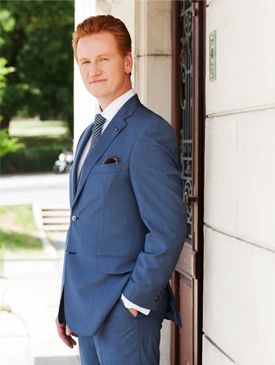 What is my suit made from?
From the highest quality fabric, we pay close attention to it: from pure shear wool, silk, linen and a mixture containing elastic lycra fibre. We buy our materials from the best master weavers in Italy, France, United Kingdom and Portugal.





We sew ready-to-wear clothes in the sizes of the European HAKA size range with a generous selection of standard, extended or shortened sizes for all body-types. We will provide you with a dark, light, plain or patterned suit. We watch the latest trends for you, so that our tailor-made cuts are sparkling, yet timeless, no half-a-year fads. We care about your comfort and well-being!
A men's ready-to-wear suit made by our skilled personnel in the Czech Republic will cost you from CZK 4 990.
Material and cuts
We keep tracking trends for you. This corresponds to our cuts – sparkling, yet timeless.
Custom design
The professional construction workplace and model shop create more than 150 models and prototypes annually.
Mix & Match
Do you have a ready-made figure? Do you want to combine a suit according to your own creativity?